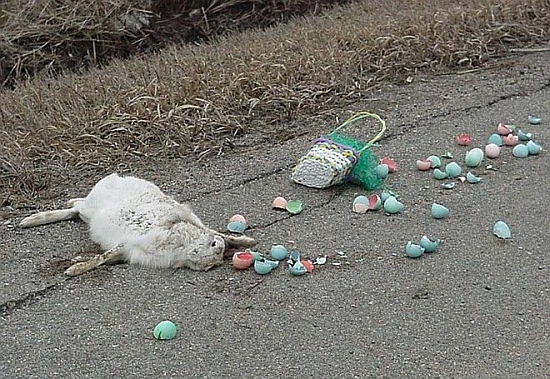 The Whale's parliamentary spies are whispering.
All MPs (troughers, especially List MPs) received an Easter gift from the New Zealand Food and Grocery Council (Katherine Rich) – a huge box of Easter eggs / chocolate, with a note discussing the important contribution that the confectionery industry makes to the New Zealand economy, dating back to 1860. I wonder where my box is Katherine?
I understand a certain Labour MP is very so sensitive to her reference in the Politicianary that she donated her box to the Labour Party research unit. That will keep The Standard fueled for a few more days.
Poor old Caropotamus, she'll have to start getting fit so she can knock on plenty of doors to still lose to The Chief. The pity of it all is that Labour MPs still believe in the Easter Bunny, Father Christmas and the little pixies at the bottom of the garden who print money that they can spend.
As much at home writing editorials as being the subject of them, Cam has won awards, including the Canon Media Award for his work on the Len Brown/Bevan Chuang story. When he's not creating the news, he tends to be in it, with protagonists using the courts, media and social media to deliver financial as well as death threats.
They say that news is something that someone, somewhere, wants kept quiet. Cam Slater doesn't do quiet and, as a result, he is a polarising, controversial but highly effective journalist who takes no prisoners.
He is fearless in his pursuit of a story.
Love him or loathe him, you can't ignore him.
To read Cam's previous articles click on his name in blue.