Self-confessed benefit fraudster Metiria Turei has resigned.
The NZ Herald reports:
Green Party co-leader Metiria Turei has resigned as co-leader, the Herald understands.

Her resignation comes ahead of what is expected to be a disastrous poll result for the party.

Turei said just yesterday that she would stay on as co-leader until the election even if the Greens plummeted in the polls.

But a poll to be released tonight is understood to place them in a precarious position, possibly as low as 5 per cent.
Mrs Turei says she has no intention of returning to Parliament.

"I told my story to open this conversation….Terrible things happen to people on the benefit, and I think someone needs to talk about that."

"We are on track to change the Government and be part of a new government…I think I'm an impediment to that now."

"I don't know how else to describe my life…I was financially responsible for my daughter."

Mrs Turei says she did not get financial support from her daughter's grandparents, but they did give other support. "I was really lucky to have that."

"The reality of my life, and people's fallacies around my life are now becoming so intermingled."
She has also claimed that the scrutiny of her family by the media has become too much.
Metiria Turei has told?Checkpoint she has resigned because it's unfair that her family have had to face such heavy scrutiny.
Perhaps she should have thought about that before she decided to use her family to grandstand.
The reality is she knew she was going to be exposed for her fairytales — like the story of the early part of motherhood and her claims about doing it alone.
WOBH can reveal this photo for the first time which shows Metiria Turei, Paul Hartley and baby Piupiu together in 1993.
I'm told that Newshub and RadioNZ both had teams working on uncovering the truth and Turei knew the whole story was going to get unpacked.
The poll expected in 30 odd minutes is reported to show a massive drop for the Greens. She knows the results of that and it has become untenable for her to stay.
The real question is now whether or not her foolish co-leader should stay after so publicly backing the fraudster.
Will Kennedy Graham and David Clendon now be reinstated?
Congratulations Metiria, here's your slow clap as you leave: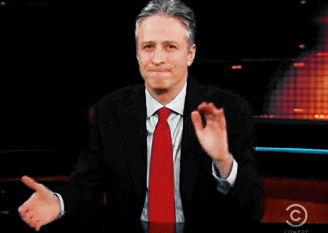 Her arrogance was there right until the end:
-NZ Herald, RadioNZ
As much at home writing editorials as being the subject of them, Cam has won awards, including the Canon Media Award for his work on the Len Brown/Bevan Chuang story. When he's not creating the news, he tends to be in it, with protagonists using the courts, media and social media to deliver financial as well as death threats.
They say that news is something that someone, somewhere, wants kept quiet. Cam Slater doesn't do quiet and, as a result, he is a polarising, controversial but highly effective journalist who takes no prisoners.
He is fearless in his pursuit of a story.
Love him or loathe him, you can't ignore him.
To read Cam's previous articles click on his name in blue.