Here at Whaleoil, we have a lot of talented people making comments on our posts all of the time.
So, we have decided to shine a light? on the person we think has most deserved an accolade in the last 7 days.
Please note this is not about just one comment. We are looking for more than that. We are looking for someone who contributes constructively to our forum and to the messages we are trying to send.
The debate over free speech has brought in a lot of new commenters, and has produced a very large number of amazing comments. We are stunned at the quality of the comments that appear when people are angry or concerned.
For that reason, this week (only the second week of this feature) we have found it impossible to choose only one outstanding commenter.
Actually, it is worse than that. By the end of Monday, we already had about 6 contenders!
So, this week, we have decided to shine a light on 2 commenters.
The first Commenter of the Week is…….
Bluburd
Bluburd has been a Whaleoil supporter for a long time, even very kindly donating his wonderful coffee beans as a monthly prize for View from your window. But it is Bluburd's commenting that has won him an accolade this week.
He first joined years ago and had the name "Left Right Out". He was very very hyperactive and was regularly banned for pushing the boundaries. He eventually got smart and worked out how to create a new account and came back as "Otago Blue". Unfortunately for him though he didn't get the hint that he was not the sort of commenter we wanted and continued to get banned. Then he came back as "Bluburd" and outed himself as the previous usernames vowing that he had learned his lesson and would not be banned again.
Since then he has invited Whaleoil readers to his coffee cart at "the quarry" down in Christchurch and has now met more Whaleoil readers face to face in the south island than anyone else and has become a valuable commenter. (Credit: Nige)
This from General debate:
And then on Backchat:

On Face of the day:
Also on Backchat:
From?What is hate speech:
On Jan Thomas interviewed by Larry Williams:
So a huge Thank You to Bluburd for your valuable contributions to our blog this week, and every week. We couldn't do what we do without you.
Our second Commenter of the Week is……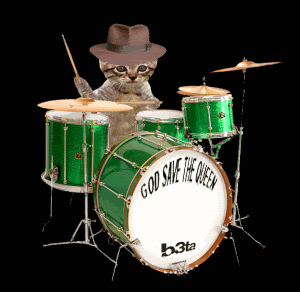 Huia
Huia is another long time commenter on the blog.
On Are you proud of this, Prime Minister:
From Backchat (on Simon Bridges):
From Backchat (on Jacinda Ardern):
On The Truth about Golriz Ghahraman:
On Backchat:
So a huge Thank You to Huia?for your valuable contributions to our blog this week, and every week. Your thoughtful insights make a valuable contribution to our forum.
Keep up the commenting, fellow Whaleoilers.?We are here for a reason. Remember the saying -?Illegitimi non carborundum. The 'bastards' are trying to grind us down every day. But on this forum, we can have a bit of a laugh at their expense.
With thanks to Nige for finding some of the comments. You are awesome.
Accountant. Boring. Loves tax. Needs to get out more. Loves the environment, but hates the Greens. Has been called a dinosaur. Wears it with pride.
To read my previous articles click on my name in blue.